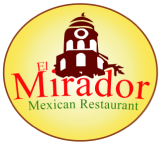 Gracias!
From El Mirador!
If you shared your Google review then
we're sharing a sweet treat with you! 🍯
Bring a party of three or
more, show this offer, and
indulge in complimentary
sopapillas on us.
Offer valid for October 31st 2023. Not valid on major holidays.
Fill out the form below to
download your free treat!
"*" indicates required fields
Visit
11370 Huron St
Northglenn , CO 80234
Open Every Day
Monday 7 AM–9 PM
Tuesday 7 AM–9 PM
Wednesday 7 AM–9 PM
Thursday 7 AM–9 PM
Friday 7 AM–10 PM
Saturday 7 AM–10 PM
Sunday 7 AM–9 PM